Papamoa on: Papamoa Class Blog - Year 3/4
We have had such a busy week in Papamoa!
We had spent a lot of time rehearsing for our various presentations for the Harvest Festival service, which took place in the Church on Wednesday. All of the children were nervous but stepped up to the mark and read or remembered their lines and actions beautifully.
We have spent a lot of time in the kitchen this week, making fairy cakes, chocolate Rice Krispy cakes and (the stars of the show!), Gingerbread Men! The children thoroughly enjoyed having some time to practice their culinary skills and were really pleased by the results.
Our learning has encompassed some challenging subtraction (some children were subtracting 4-digit numbers from other 4-digit numbers using exchanging!), and they have all been tackling some more complex word problems to help them apply their improving knowledge. In literacy, they have been finishing off our learning based on Matilda with letter writing and will be writing book reviews next week.
It was lovely to meet some of you during our parent consultations or our Meet and Greet this week. I feel that the class is 'gelling' a lot better of late, and I am looking forward getting into the swing of Halloween and Christmas after half term.
All the best
Mrs Myers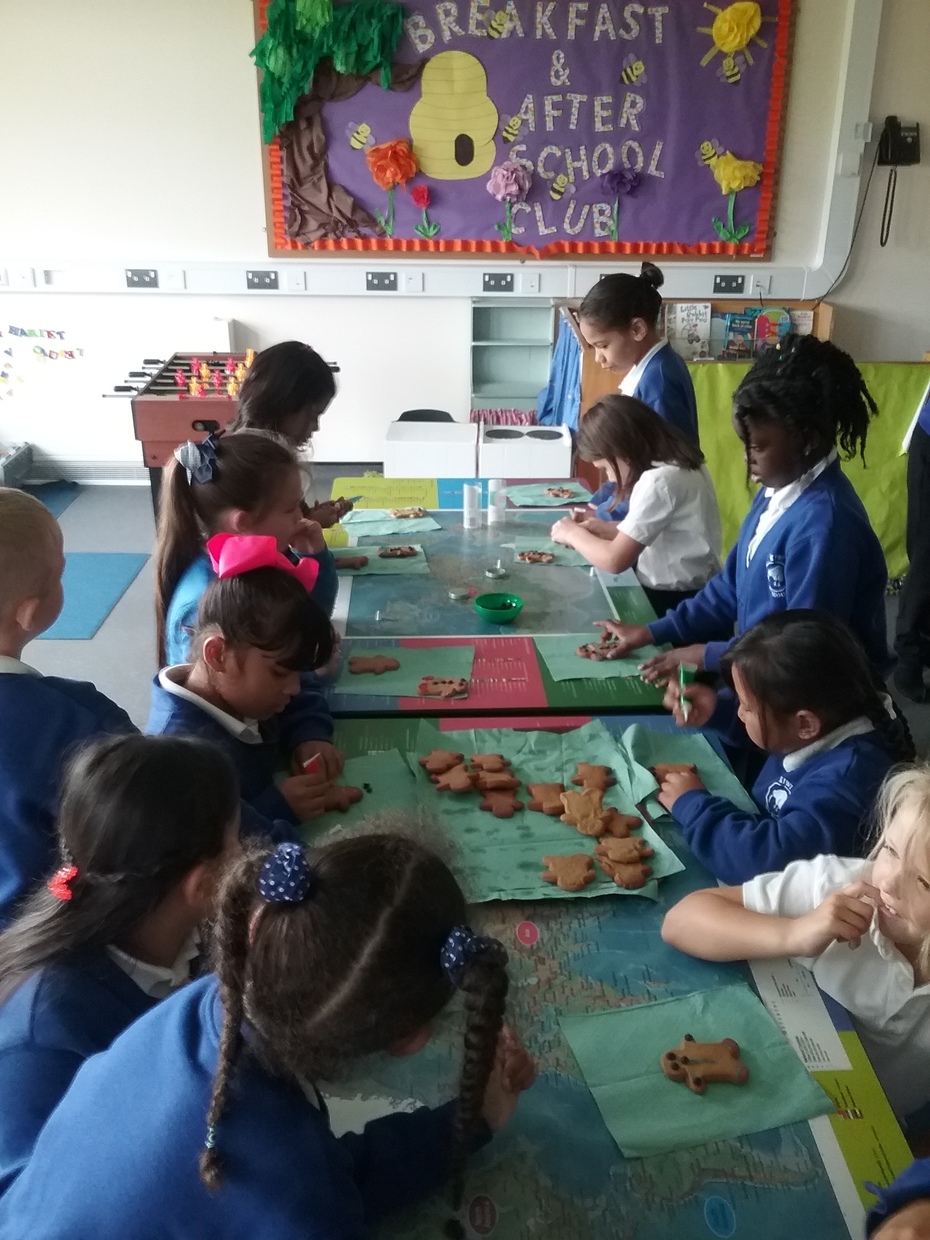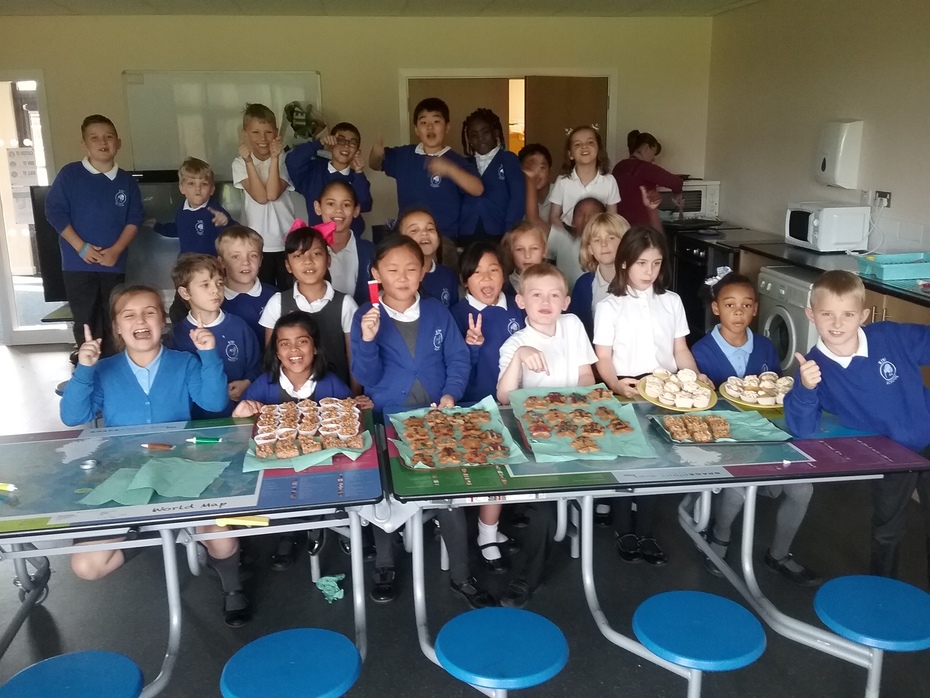 ---
Papamoa on: Papamoa Class Blog - Year 3/4
We have had a lovely week. It's fab to see so many of the children enjoying their homework by creating the most wonderful shields, digestive systems (some incredibly imaginative!) and delicious Anglo-Saxon treats for us to enjoy. We have even had a Lyre brought in by Ashley! They have embraced our topics this term and are showing their creative sides.
Today we enjoyed our 'Around the World' day, where the children were split up and sent to different countries or continents around the world. Some went to Fiji, others to Nepal, a few went to Africa, 5 went to Canada and the last few stayed in Great Britain. They came back full of tales about what they had done, and full of food they enjoyed. I think it's fair to say they all learnt something different, and their competitive sides were evident during the quiz for the whole of Key Stage 2 at the end of the day!
Tomorrow is our Macmillan Coffee Morning and we look forward to seeing as many of you as possible.
I hope you like the picture of our growing Anglo-Saxon display!
Mrs Myers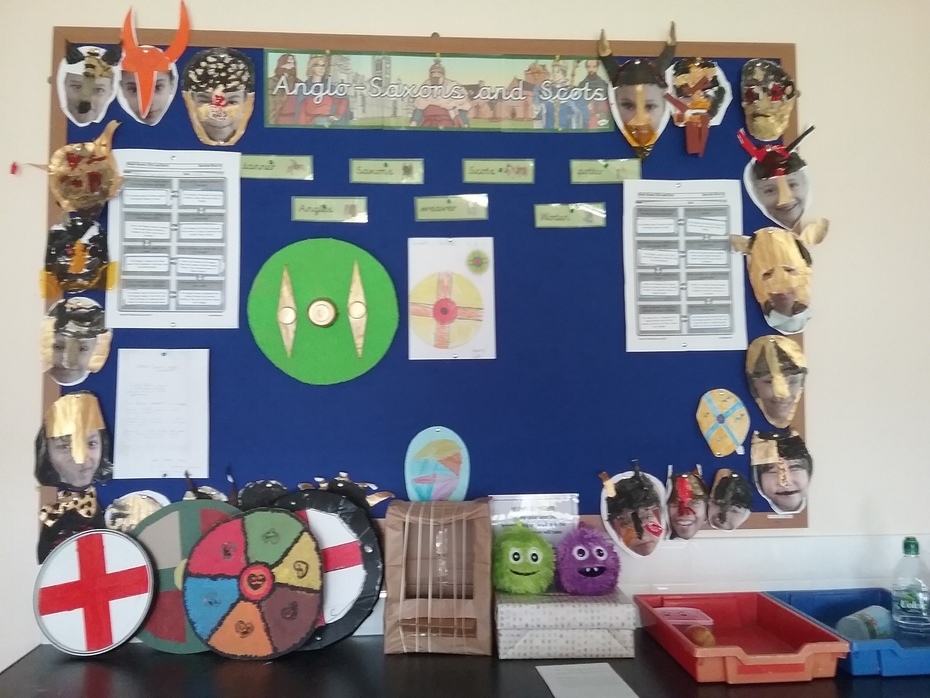 ---
Papamoa on: Papamoa Class Blog - Year 3/4
This week in Papamoa we have been busy channeling our inner superpowers in readiness for some descriptive writing next week. The class have acted out their chosen superpowers, and among other things, children have said they would like to: have a magic watch to transport them anywhere at any time, they would like to have the ability to think of something and it appears in front of them (chocolate being the main object of their desire!), be able to teleport, fly, be the fastest people alive and to be able to become invisible so that they can sneak around!
In topic they have begun to create some beautiful brooches, having embraced researching, designing and producing their own Anglo-Saxon helmets, which are proudly on display on our topic wall (photo to follow!). We have also been treated to our first Anglo-Saxon food – some Honey Shortbread made by Molly. It was a big thumbs-up from the class!
Next week will see the children complete their descriptive writing and brooches and I will put some of their work on here to show you. We will also be having our 'around the world' day on Thursday, where the whole of Key Stage 2 will be turned into different countries or continents of the World. Lots to look forward to.
Until next week...
Mrs Myers
---