Papamoa on: Papamoa Class Blog - Year 3/4
We have had a lovely couple of weeks in Papamoa, enjoying the beautiful weather during week 1. We have been enjoying having Southampton Football Club coming in to school on a Monday afternoon and teaching us some athletic skills, along with a new 'Outdoor and Adventurous' unit, which teaches the us to work as a team whilst taking part in outdoor activities. We have solved puzzles, created obstacle courses and been blindfolded to test our leadership skills!
Our new theme for the term is 'Out and About' and we hope to continue this theme by spending as much time outdoors as possible, so hopefully everyone will make sure they have their PE kit in school. We have been thinking about nature and learning about how greenhouses are used in DT. We will be making our own soon, but have been using card to test possible structures for stability and light. We have been learning about all sorts of animals in French and practising our pronunciation! A busy start to the term - let's hope the good weather comes back soon!
Mrs Myers and Papamoa Class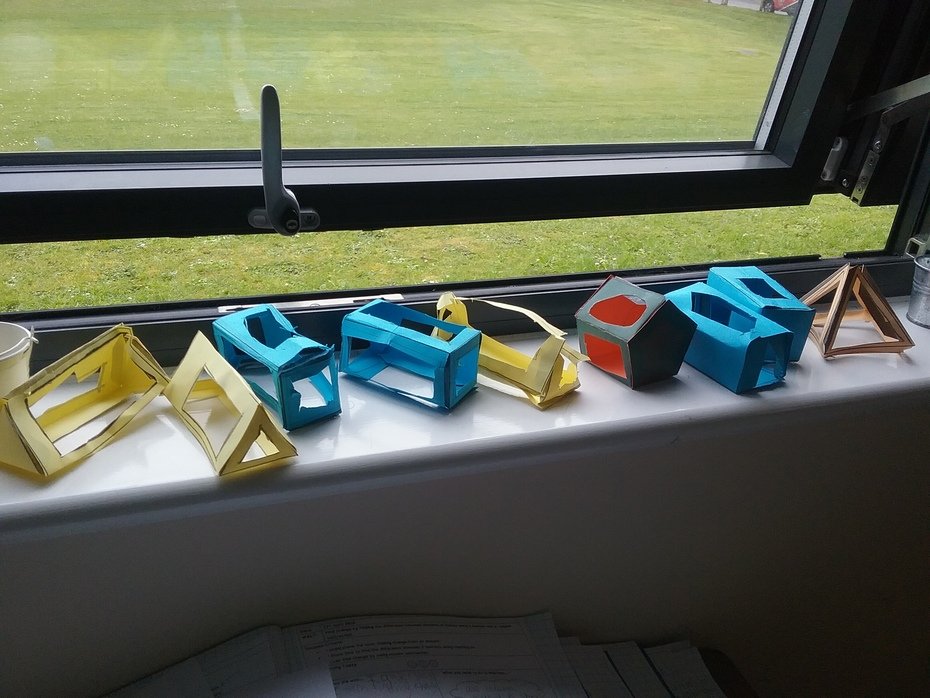 ---