takapuna on: Takapuna Class
We have been very busy since coming back after the May half term. Before the holiday we were growing, feeding and watching some caterpillars grow in the classroom. We watched them develop into chrysalides and during the holiday they became Painted Lady butterflies. We were able to observe and feed them fruits for a couple of days before we gently released them into the wild.
This week we have been practicing our slicing, grating, chopping and designing skill. We tried some new foods such as mint and pepper and designed then made our own version of Raita. The children really enjoyed tasting one another's products and commenting on what they liked.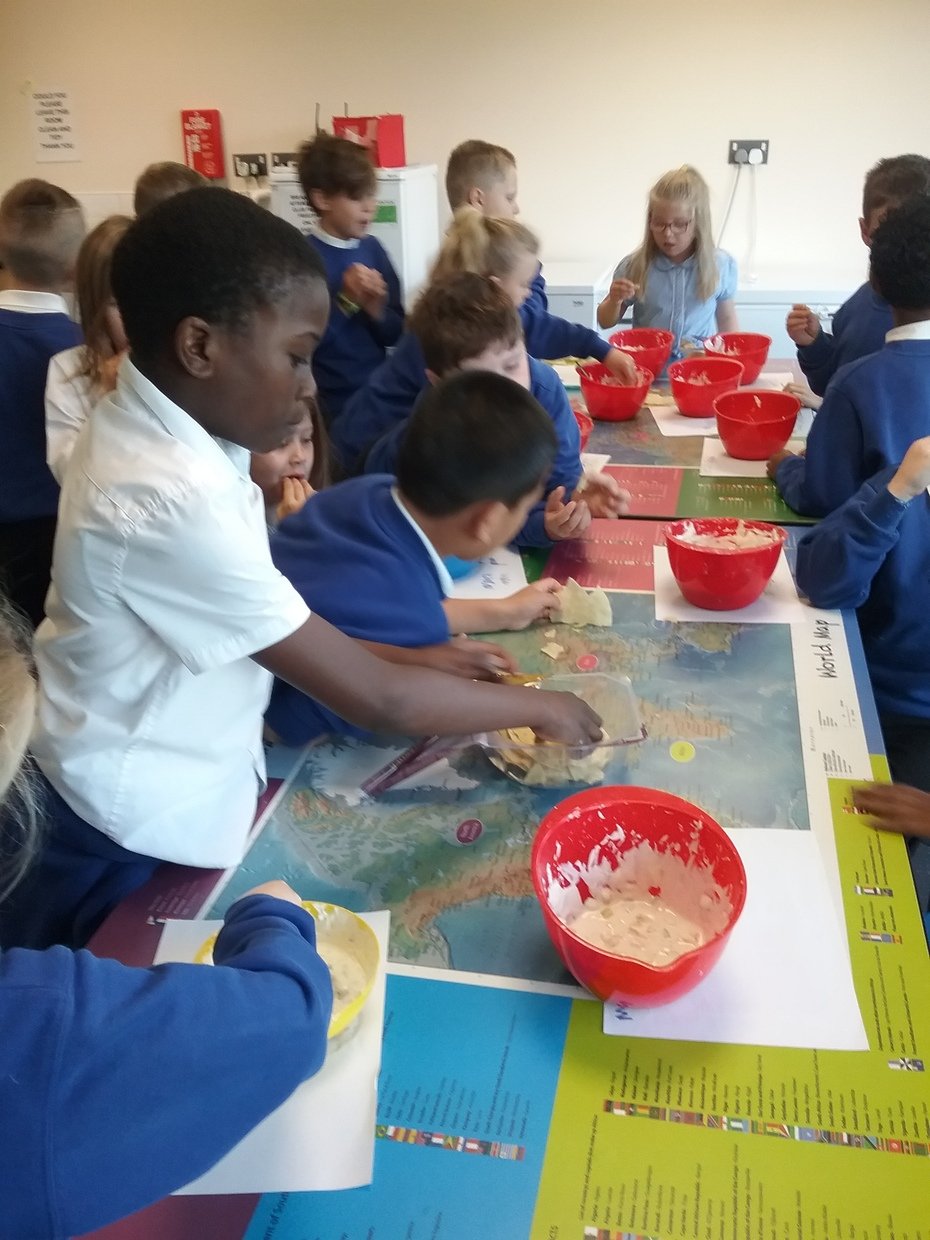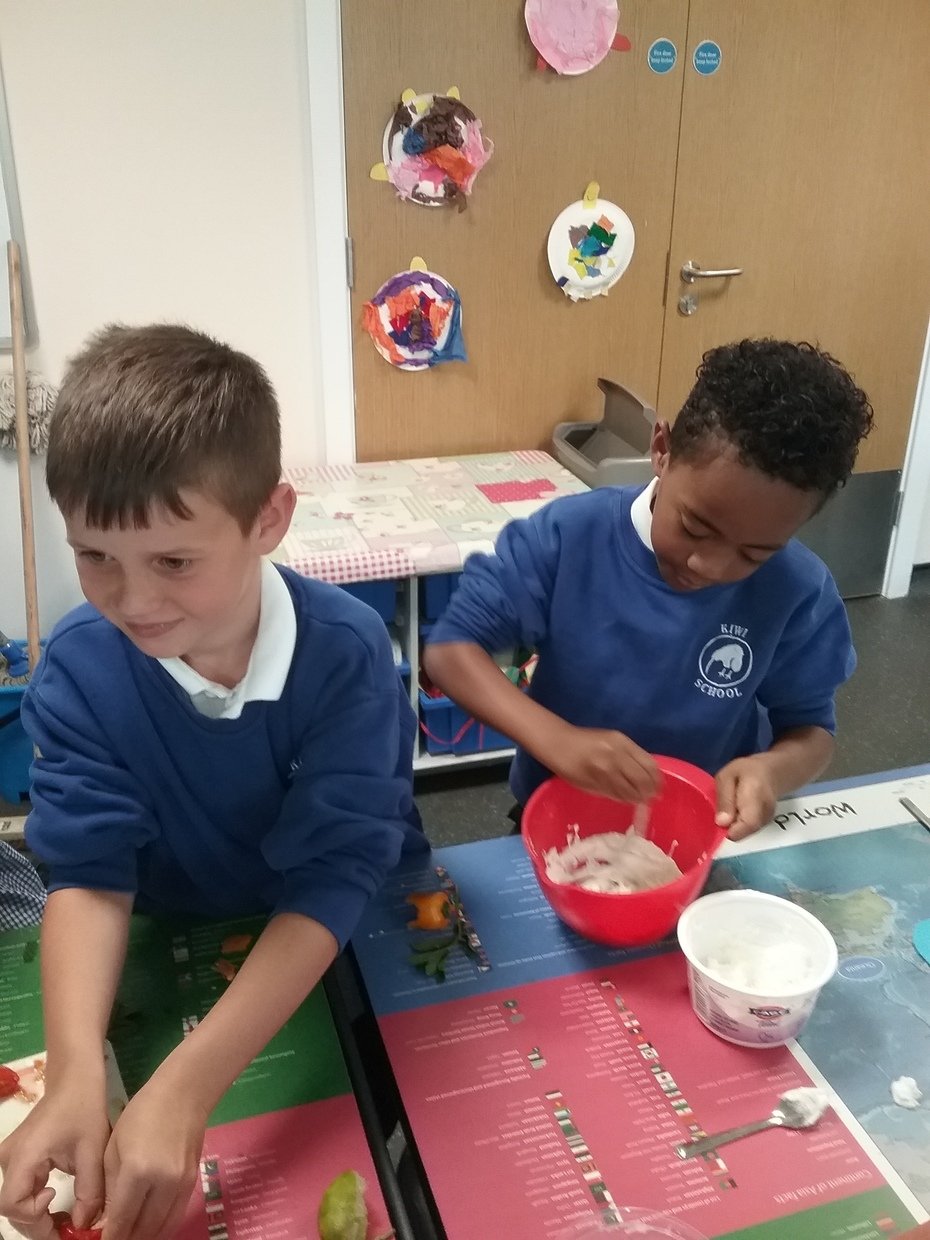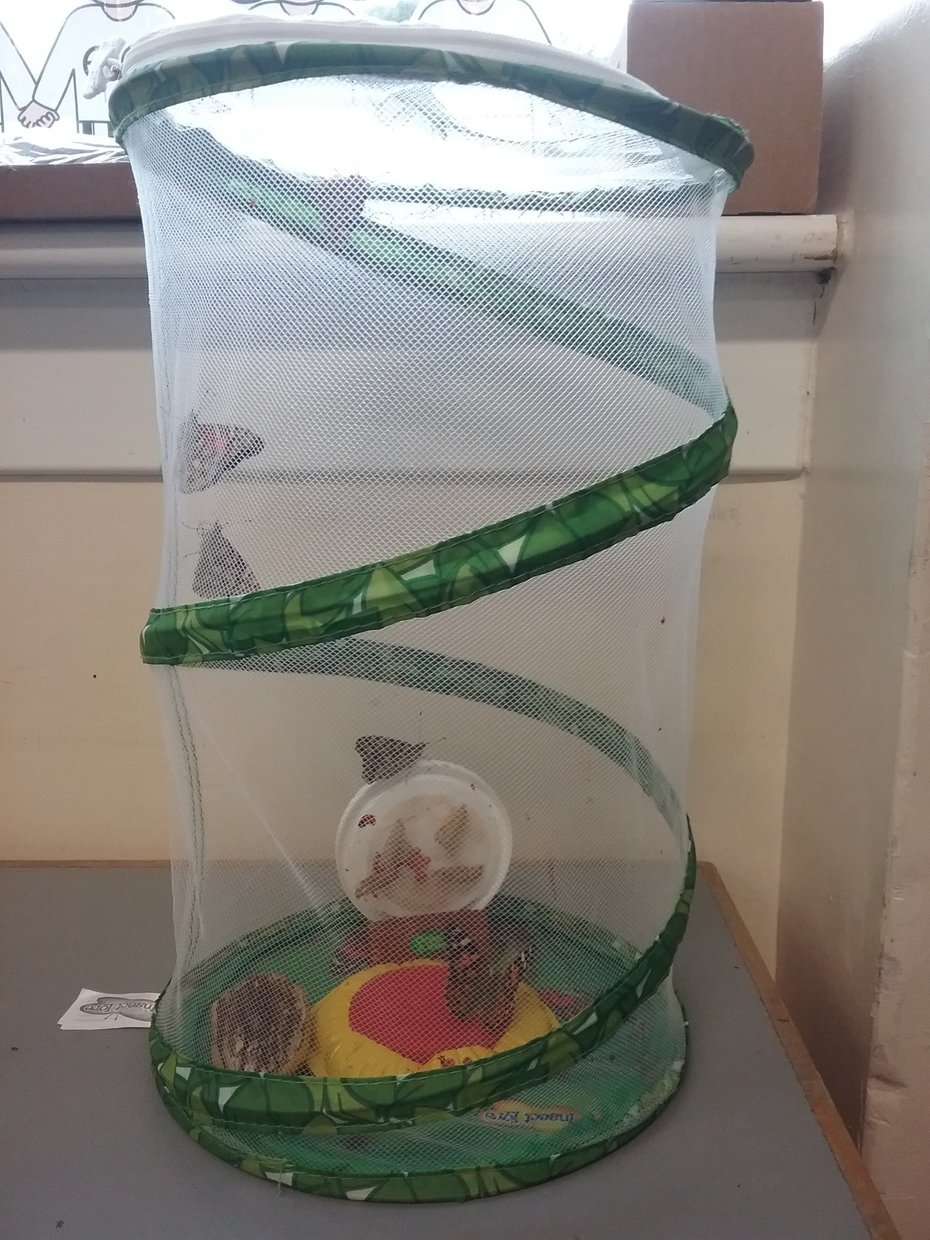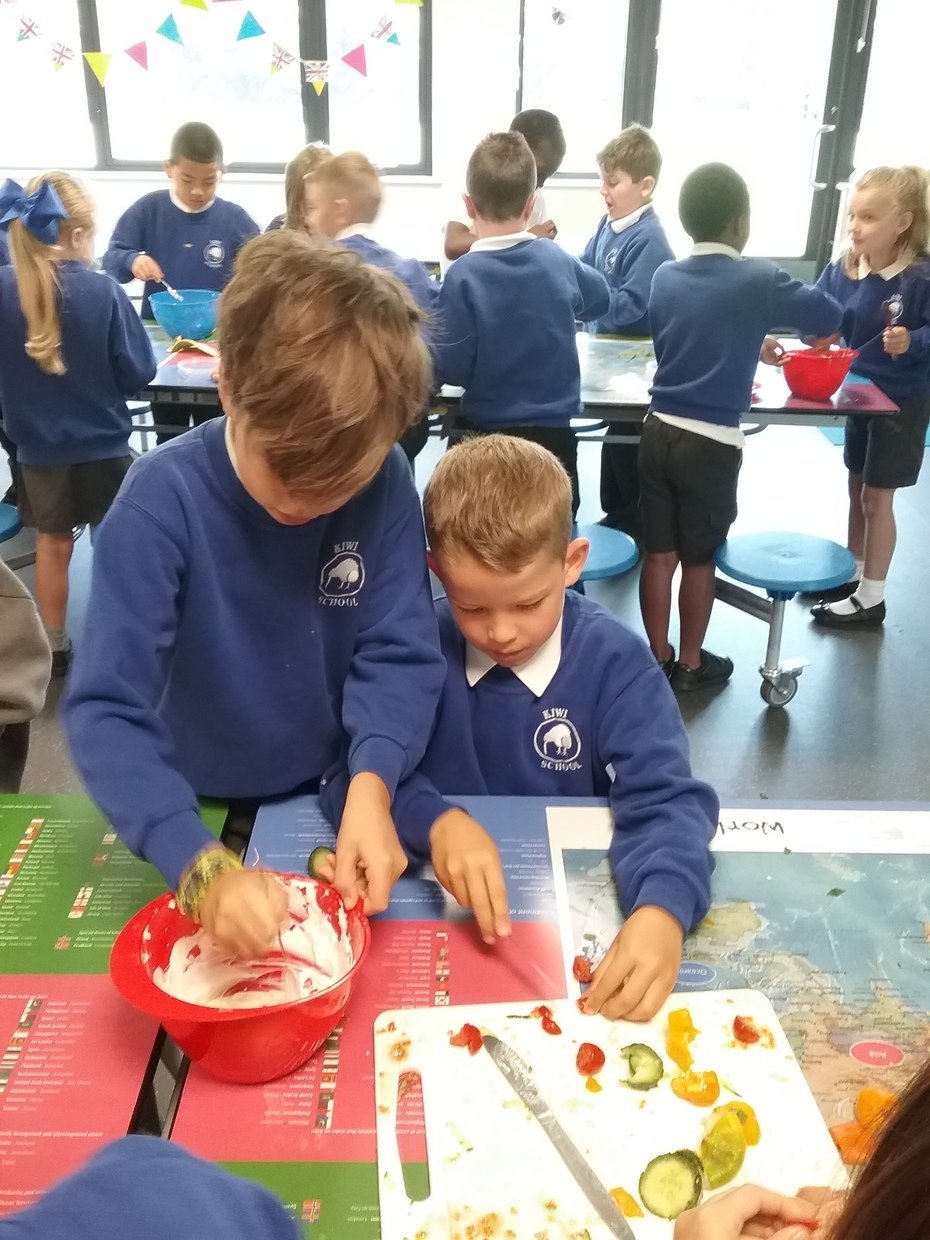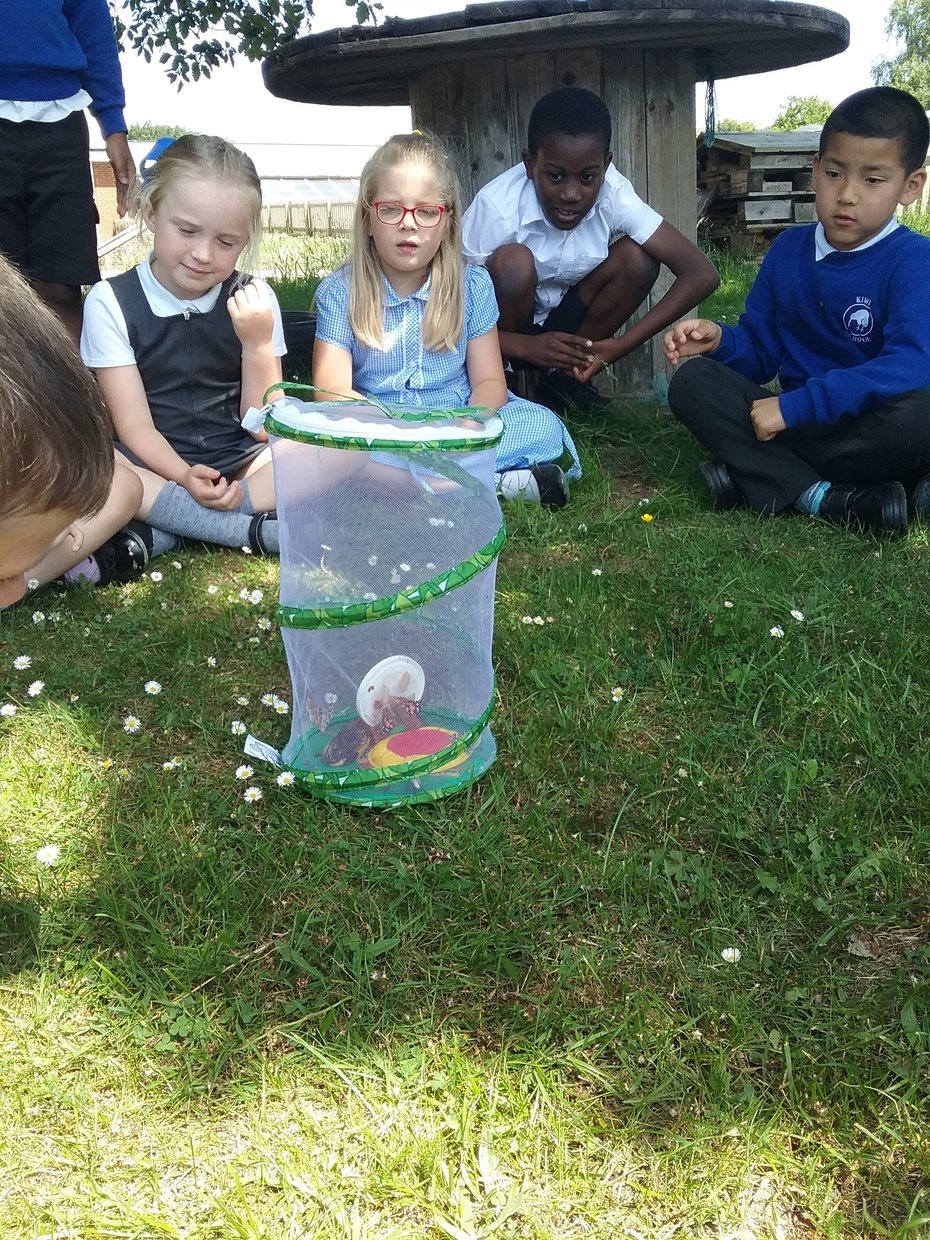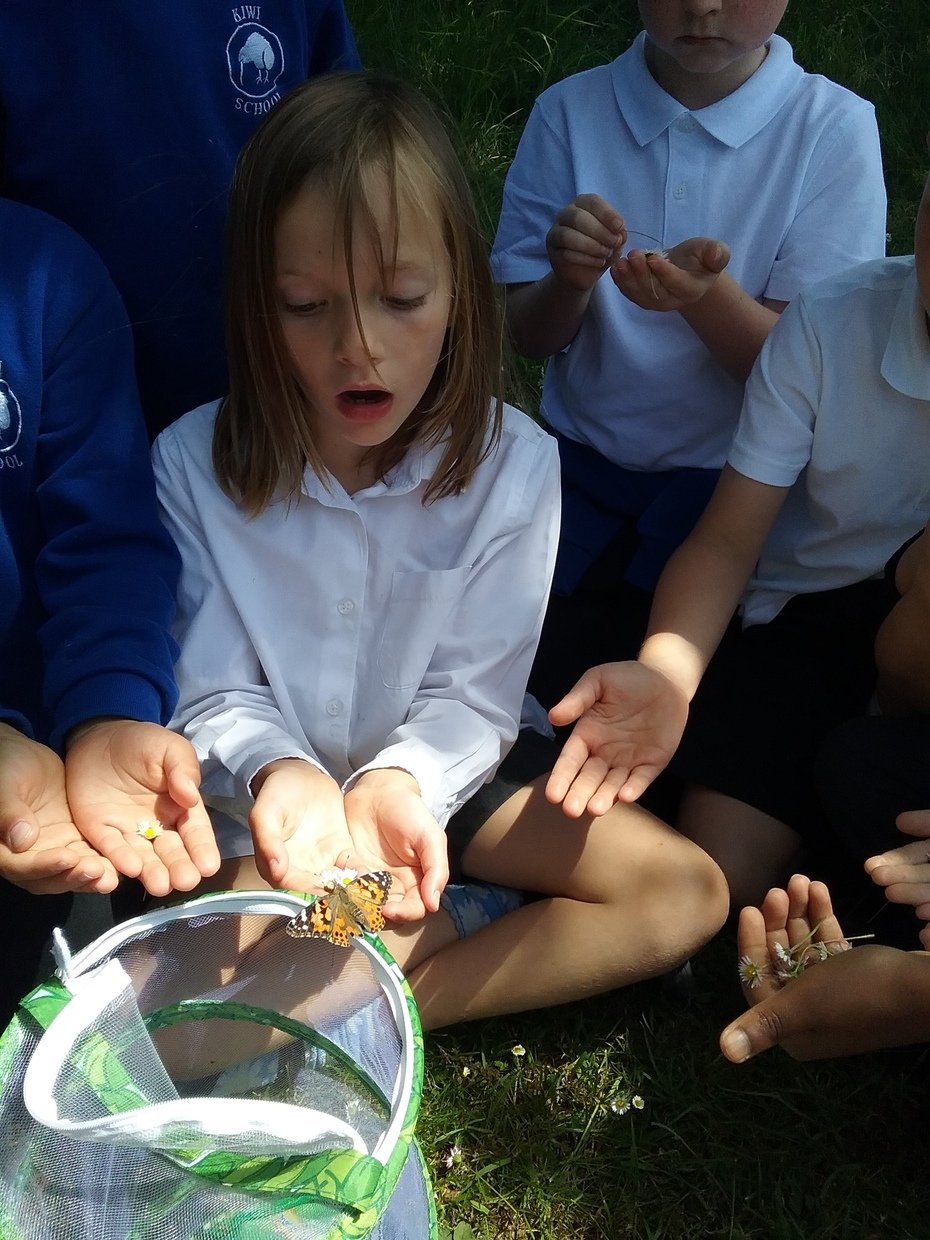 ---