Whatatutu on: Whatatutu Class Blog - Year 2
We cannot believe it is week 3 already! We have packed so much in, including a trip to The Museum of Army Flying which we loved. We had a really busy day!
We went by coach to the Museum which I think was the most exciting part for some of us. We then made paper aeroplanes and helicopter propellers as well as colouring different army aircraft. After this we looked around a 1940s house which was small and there was no TV! Then we got to look around the museum, there were so many different kinds of aircraft to look at, touch and even climb into. The flying car was funny, it had really long propellers and not sure it would really be very safe on the road. After lunch we dressed up in different uniforms, all of them were for different pilots and purposes, we even got to practice our air traffic control techniques (This was funny!). Finally we all went on a hunt for teddy bears around the museum, this meant we got to see lots of things we didn't see before. It was a great day and we wrote some lovely recounts about it, even completing our own editing. Miss Wood is super proud and we will share them with you once our display is done and we can take pictures.
We are now focusing on the author Anthony Browne and are going to write our own stories based on his book 'The night shimmy'.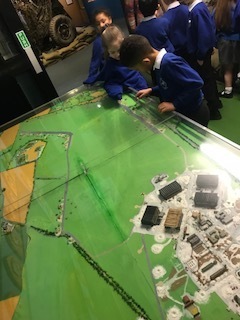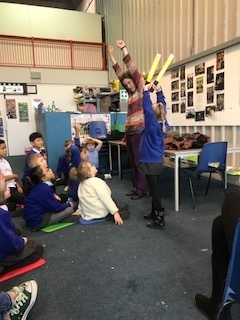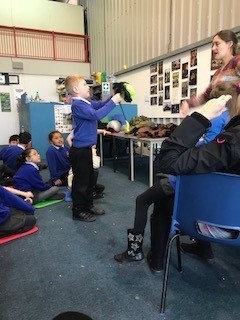 ---